Porcelain veneers can repair a beautiful smile by masking certain cosmetic flaws, such as chips, cracks, stains, minor gaps, and other issues. Slim, customized covers that fit over the visible surface of the patient's teeth, veneers establish a natural-looking, beautiful smile. Porcelain veneers are sturdy, but still slim enough to be translucent, which helps the veneers to blend with the normal appearance of the teeth. Getting veneers made by our dentists at DentalWorks - Sterling Heights in Sterling Heights, MI is a quick, simple solution to cover several aesthetic blemishes and deliver a rejuvenated, radiant smile.
What to Expect with Porcelain Veneers
To begin the process of crafting the custom veneers our dentists must create room for the veneer by taking off a wafer-thin layer of dental enamel from each tooth that will be covered to the veneer. After the teeth have been prepped, our dentists can make a digital impression of the teeth that will be used to make the personalized veneers in a dental laboratory. A transitional veneer may be used to conceal the teeth until the custom veneers are returned to DentalWorks - Sterling Heights in Sterling Heights, MI. The personalized veneers will be secured to the front surface of the teeth with a professional bonding agent. Our dentists can fine-tune the veneers as needed to provide the patient a comfortable fit.
Porcelain Veneers Treatment Aftercare
Another appointment is usually booked for around seven days after the veneers are bonded to make sure the glue is strong and the feel is still comfortable. Porcelain veneers are more resilient against staining than the natural enamel, but to maintain the veneers in their ideal condition, our dentists recommend giving up staining drinks and foods, including coffee, soda, tea, and red wine. Patients are encouraged to start or continue to stick with a good home oral care routine, including daily tooth brushing with a non-abrasive toothpaste, frequent flossing, and scheduling appointments with our dentists for cleanings and exams at DentalWorks - Sterling Heights. With proper care, veneers can be kept on for up to twenty years.
Porcelain Veneers More Information
Porcelain Veneers Insurance Coverage
Porcelain veneers are classified a cosmetic treatment, which means it is generally not paid dental insurance. Although, DentalWorks - Sterling Heights in Sterling Heights, MI accepts several payment choices, plus our dentists and the staff at DentalWorks - Sterling Heights can assist patients with financing options to make veneers reasonably priced.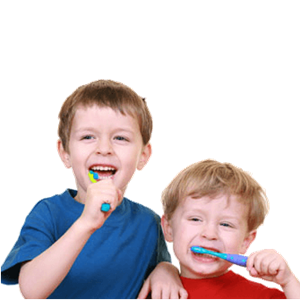 Porcelain Veneers A Beautiful Solution
To revitalize your smile and mask physical flaws, veneers from DentalWorks - Sterling Heights can be an excellent procedure. Teeth that are crooked or chipped, as well as discolored and stained teeth may be hidden using realistic veneers that are customized for a secure, long-term result. To find out more about veneers and additional cosmetic dentistry procedures that will improve your smile, make a consultation with our dentists at DentalWorks - Sterling Heights.
Related Procedures
Related Posts