For a long-lasting and attractive substitute for lost teeth, advanced dental technology at DentalWorks - Sterling Heights in Sterling Heights, MI by our dentists use dental implants to help restore a beautiful, fully-functioning mouth. Dental implants surgically place titanium posts in the jaw to mimic the natural root, so false teeth can be attached for a secure fit that doesn't require adhesives or food restrictions. The false teeth will be colored and shaped by our dentists to match the patient's teeth for a natural appearance. For anyone who is missing a single tooth or more, dental implants at DentalWorks - Sterling Heights can be a great, long-lasting solution.
Before a dental implant is placed, a thorough examination will be conducted by our dentists to assess the strength and health of the jawbone and gums. If the patient is a good candidate for dental implants, digital X-rays and physical impressions will help our dentists to determine the ideal location for the dental implants during the procedure. The individual will be put under local anesthesia and sedation if needed while our dentists place the titanium post into the jawbone. Over the course of 3 - 6 months, the implant and bone will fuse while the bone heals and once the dental implant is secure, the false tooth or teeth can be attached to the dental implant using a connector. Our dentists will adjust the dental implant and false teeth for a snug and secure fit.
Most patients experience little to no discomfort following their dental implants are finished, however some patients may have short-term discomfort and soreness that can be relieved using an over-the-counter pain killer, such as Tylenol® or aspirin. To prolong the life of dental implants, patients should have a good home dental care routine that includes flossing, brushing, and mouthwash. Regular appointments at DentalWorks - Sterling Heights in Sterling Heights, MI for dental cleanings and exams are also important to implant care. Dental implants can last a long time with correct care, however dental implants will eventually require repairs or replacement.
If dental implants are determined to be necessary for health, the patient's dental insurance plan may pay for at least part of the expenses. However, elective dental implants are typically generally not paid by insurance plans. During the patient's consultation, the office staff of DentalWorks - Sterling Heights can determine their insurance coverage and talk about payment methods and financing available through our office.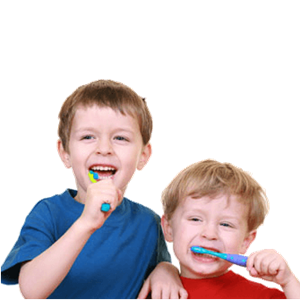 If you are missing one tooth, several teeth, or all of your teeth, dental implants are a long-lasting solution that look and feel natural. With dental implants, you don't need to think about false teeth moving, what you eat, or messy glues, you can just grin and enjoy your beautiful new teeth. If you have lost teeth or you wear a dental crown, bridge or dentures, ask our dentists at DentalWorks - Sterling Heights about the advantages of dental implants.
Related Procedures
Related Posts