Obtaining much-needed help when you have a dental emergency can be a stressful, uncomfortable situation. Surprise dental emergencies could be caused by sports accidents, fender benders, stumbling over something, or even just biting into hard foods. and their highly skilled staff provide fast emergency oral health care in a friendly setting. We can effectively address many different emergency dental problems for City, ST patients, including loose fillings, toothaches, and knocked-out (avulsed) or chipped teeth. Tooth won't always cause oral pain; therefore, it's really important to have your mouth assessed for any unknown. At DentalWorks - Hyperlingo, we always do our best to offer emergency treatment as soon as we can.
Candidates for Emergency Dental Care
can be affected by a dental emergency. Common emergencies include chronic oral discomfort, dislodged and fractured teeth, developing an abscess, damaged restorations (from fillings to dentures), soft tissue bleeding or swelling, and other mouth-related trauma. Obtaining the urgent dental treatment you need as quickly as possible is the most reliable method to relieve oral discomfort and preserve your oral health. Sometimes, it might even the between saving a tooth or not. Due to the fact that even small cracks and irritation can lead to bigger problems if left untreated, it's important to visit our office right away for any kind of dental emergency.
What To Expect During Your Visit
Approaches to care for emergency dental problems are different for each situation. During your appointment, will thoroughly evaluate your individual concerns before making a diagnosis. Full-mouth x-rays might be recommended to look for internal injury, for example, to the jawbone and roots of your teeth. When we completely determine the degree of your dental problem, we can go over your options for treatment. At DentalWorks - Hyperlingo, the most important concern of an emergency evaluation is to lessen tooth pain and identify injuries. We aim to rehabilitate the function, appearance, and overall health of your smile as swiftly as possible. Though, follow-up appointments may be required.
Recovery Following Urgent Dental Care
As part of your evaluation at DentalWorks - Hyperlingo, a member of our highly trained team will explain our tips on the optimal ways to tend to your mouth regarding your specific dental emergency. could recommend a prescription for pain medication or to reduce inflammation. After your dental emergency is resolved, our team can offer tips on ways to safeguard your mouth from further trauma, which could include wearing a personalized athletic mouth guard. Sticking to good dental hygiene habits is imperative while you recover. We will keep track of your healing when you come in for your twice-yearly dental appointments.
Insurance Coverage for Emergencies
Parts of your dental emergency appointment could be paid for by your dental insurance coverage. Our highly knowledgeable finances staff can guide you in maximizing your plan and let you know of any likely unincluded costs. To aide in making urgent dental care more accessible, DentalWorks - Hyperlingo is always willing to accept a variety of kinds of flexible financial solutions.
FAQ ABOUT DENTAL EMERGENCIES
What is considered a dental emergency?
A dental emergency is an issue that needs immediate treatment to stop bleeding, alleviate severe pain, or save a tooth that may broken, cracked, loosened, or is knocked out. A dental emergency also applies to severe infections or an abscess in the mouth.
What should you do if you have a tooth knocked out?
If your tooth is knocked out, it is important to save the tooth so it can be reattached by your dentist. Handle the tooth by the crown, not by the root, which is the pointed part on the bottom. Touching the root of the tooth can damage important cells that are needed to reattach the tooth to the bone. Rinse the tooth off, keep it moist, and get in to see your dentist as soon as possible.

Is a toothache considered a dental emergency?
If you think you have an infection that stems from a toothache, you need to call your dentist to be seen so he/she can identify the source of your pain and if needed, treat the infection. You should not try to treat the infection yourself.
How can a dental emergency be avoided?
Dental emergencies can be avoided by taking simple precautions. If you play sports, wear a mouthguard to prevent teeth from breaking or being knocked out. Avoid eating hard or sticky foods that can crack or break your teeth.

Should I go to the emergency room for a dental emergency?
ER doctors, surgeons, and physicians do not practice dentistry. A visit to an emergency room for a dental issue like a toothache or knocked-out tooth may result in a temporary solution such as a prescription to treat pain and/or antibiotics along with a recommendation that you visit a dentist as soon as possible.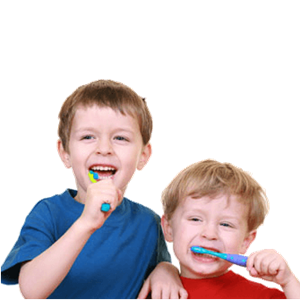 Get Prompt Emergency Dentistry
In situations when you or a loved one needs urgent dental attention, DentalWorks - Hyperlingo is here to help. and their skilled team move fast to relieve tooth discomfort, manage oral injury, and dispel any stress from emergency exams. For same-day, effective emergency dentistry services, speak with our City, ST office without delay.
Related Procedures
Related Posts