About Tooth-Colored Fillings
One of the most important reasons to plan an annual oral exam is so our dentists at DentalWorks - Sterling Heights can diagnose concerns, such as cavities, periodontal disease, and decay in their earliest stages. Tooth-colored fillings, also known as composite resin fillings, can fill and seal a part of the enamel that has been infected with decay. Tooth-colored fillings are also used to fix broken or cracked teeth, plus enamel that may have become damaged from nail-biting, teeth grinding, and misuse. Unlike older silver fillings, tooth-colored fillings are manufactured from a composite resin that are shaded to blend with the natural teeth for fillings that keep the beautiful appearance of the mouth. A tooth-colored filling is a fast, simple procedure at our Sterling Heights, MI office by our dentists. With correct care, a composite resin filling can restore the teeth for around a decade.
What to Expect with Tooth-Colored Fillings
A composite resin filling can be done at DentalWorks - Sterling Heights with the patient under anesthesia for any discomfort and pain. Once the patient is ready, our dentists will use a drill to precisely eliminate the infected area of the tooth. Next, our dentists will score the enamel with an acid gel to better bond the composite resin filling when it is completed. The resin is attached and hardened with a special light. Our dentists will continue to apply layers of resin and harden them with the light until the tooth is solid and closed. Any excess resin can be polished with the drill for a even finish.
Tooth-Colored Fillings Treatment Aftercare
Once the dental filling is applied and completely dried, our dentists will smooth the resin for even edges. After the local anesthesia wears off, the patient may have sensitivity to hot, cold, sweet tastes, pressure, and other sensations. This sensitivity is short-term and should not last for more than 1 or 2 weeks. The patient should continue a proper home dental care regime, including flossing and brushing, in addition to annual cleanings and exams at DentalWorks - Sterling Heights. Our dentists will check the state of the composite resin filling at each visit and help the patient decide when they should get a replacement filling.
Tooth-Colored Fillings More Information
Tooth-Colored Fillings Insurance Coverage
Many dental insurance plans pay for some of the expenses of a composite resin filling whether it is a new composite resin filling or a replacement for an old metal amalgam filling. DentalWorks - Sterling Heights will assist each person in determining their coverage and out-of-pocket expenses before the procedure. For patients who don't have insurance, our dentists offer many financing and payment choices through DentalWorks - Sterling Heights in Sterling Heights, MI.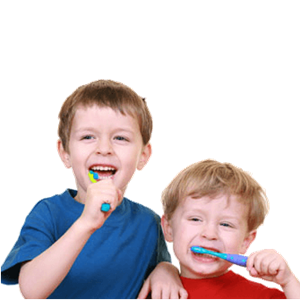 Tooth decay may happen to any patient, however they don't have to blemish the function and appearance of the mouth with composite resin fillings at DentalWorks - Sterling Heights in Sterling Heights, MI. These fillings cover areas of decay and fortify the enamel while matching the natural color to blend seamlessly. Talk to our dentists about how composite resin fillings can restore the mouth while keeping the smile beautiful!
Related Procedures
Related Posts