The most common procedure to treat gingivitis is scaling and root planing (SRP), which restores the health of the gums and teeth by deep cleaning below the gumline, then planing or smoothing the surface of the tooth to minimize future build up. After one or several SRP treatments at DentalWorks - Sterling Heights in Sterling Heights, MI by our dentists, the teeth and gums are usually restored to health and the patient'ss symptoms will start to clear.
For the SRP treatment, our dentists will put local anesthesia on the areas being treated. Sedation can be added to help the patient remain comfortable and calm during the treatment. To reach all areas of the gum pockets and remove the tartar and plaque that has built up, our dentists will use a hand scaling instrument or an ultrasonic cleaner. After the gum pocket is cleaned, our dentists will minimize the places where tartar and plaque can become stuck by smoothing (planing) the enamel of the tooth. Following the treatment, the gum tissue can start to repair and reattach properly to the tooth root. Some patients may need more than one procedure to achieve their ideal results.
After the SRP procedure is done, patients might have some inflammation or bleeding of the gums for a few days. To keep the gums and teeth clean after the SRP treatment, patients should talk about correct techniques for brushing and flossing so they can establish a good home care practice. Patients should also be certain to make an appointment for dental exams at least once a year at DentalWorks - Sterling Heights or as recommended by our dentists. Our dentists will usually schedule a follow up appointment 2 - 4 months after the treatment to check the patient's progress.
Because SRP is generally a medically necessary procedure for gum disease, most dental insurance policies will pay for some or all of the expenses of the treatment. DentalWorks - Sterling Heights will contact the patient's insurance company to calculate their specific coverage and personal expenses. Patients can also discuss payment methods and financing plans while they have their consultation with our dentists.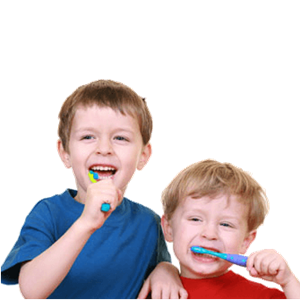 To prevent more advanced stages of periodontal disease, scaling and root planing (SRP) at DentalWorks - Sterling Heights in Sterling Heights, MI is an effective, nonsurgical procedure that may help to stop symptoms like bad breath, bleeding gums, gum recession and loose teeth. Scaling and root planing by our dentists get your dental health back on track so you can have a gorgeous, healthy smile.
Related Procedures
Related Posts